Ive produced & recorded well over 1700 songs in many different genres. Around 1000+ of my songs has been released or used in some way.
Ive done over 60 remixes for artists like: (In no particular order)
Umek, Terry Lee Brown JR, Jori Hulkkonen, Björn Wilke, Da Fresh, Ganzer & Niggemann, Steve Mill, Steve Nash,  Kriece, IO, Javi Bora, Jarret Sennels + many many more.
Ive produced numerous customized musical pieces to suit a certain brands sound.
Many brands has also used my songs in various ways to enhance their brand.
Customized soundalike productions for commercials.
15+ years experience behind the mastering controls gives me an advantageous point of sound when it comes to electronic dance music and its various sub genres.
Many of my songs have been used in commercials, documentaries etc. I control the rights to a large part of my released songs.
PHUNCTIONAL LOUNGIN
Is a top class chillout/lounge music label run by Jeff Bennett aka Eddie Silverton.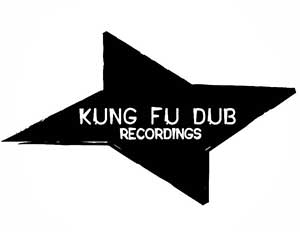 KUNG FU DUB
Is a top class dubtech/minimal dub tech label founded in 2001 run by Jeff Bennett aka Eddie Silverton.
Licensing my music for your project is easy, i have 20+ years experience doing this so the process is fast and accurate.
All my songs are published by an in house publishing company, masters, label copies  etc are prepared for fast delivery.
Ive played in 40+ countries and toured Australia, South America & Central America.
Clubs in various sizes 50-4000 people
Festivals 20.000+ people
Corporate events (un named multinational branding events)
Selected list of Clubs & Festival Appearances:
• Fabric (London)
• Polar TV (Berlin)
• Streetparade 2003 Club Aera (Zürish)
• Otto zutz (Barcelona)
• The loft (Barcelona)
• Observatori festival (Valencia)
• Paradiso (Amsterdam)
• Rashdeque (North Spain)
• Fusion Festival 2002 & 2003 (Germany)
• Club Relicano (Mexico City)
• Terrys cafe / Room 106 (Frankfurt)
• Ostgut (Berlin)
• Luftkastellet (Copenhagen)
• Barracca (Spain)
• Supperclub (Amsterdam)
• Amsterdam Dance Event (Holland)
• Miami Winter Music Conference (USA)
• Mysteryland festival (Holland)
• Mint Club (Buenos Aires)
• Amsterdam Dance Event (Holland)